Decompression Pros
Posted by brian self on
There have been many studies indicating that the disc and its associated pathology are identified as a primary cause of low back pain and lumbar radiculopathy. Hirsch stimulated various lumbar tissues in awake patients with the use of carefully placed needles. (5) Stimulation of the posterior portion of the annulus produced low back pain in many individuals. Furthermore, he was able to eliminate the pain by the injection of a minute volume of local anaesthetic into the annulus. Smythe and Wright placed nylon threads into various lumbar tissues while performing lumbar spinal operations. (6) During the postoperative period, they pulled...
Posted by brian self on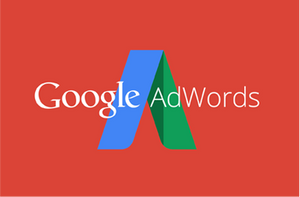 There has been a lot of buzz around Google Adwords, but on the other hand, a lot of people don't know much about it or are a bit intimidated by it. In this post, we'll review some of the fundamental of Google Ads so that you can decide if it's a good fit for promoting your spinal decompression practice. Economics Lower Development Costs Compared to print ads for newspapers direct mail, developing an ad for Google AdWords is inexpensive; actually cheap is a better term to describe it. A Google ad consists of digital image and minimal text. You completely...
Posted by brian self on
Everyone has a website, but if it is not well designed, it's probably not contributing much to growing your practice. If you want your website to help you attract more patients, following these key best practices, and you'll achieve much better results. Make the Most of Your Website's Space •First Impressions. First impressions count, particularly in website design. If a prospective patient has to scroll or click to find the information they are seeking, odds are that you've just lost them. Think about what your ideal customer wants to know and craft your first impression messaging accordingly. Try to get...
Posted by 1 on
Thought about getting a spinal decompression table, but concluded that the spend was simply out of your price range?  How would you like to lower the purchase price by a whopping $5000? Want to save an extra $5,000 off your taxes after having purchased a spinal decompression table for your practice? A disabled access credit may be available to medical practices that have purchased power tables that helps facilitates treatment for the handicapped.  This category of tables includes spinal decompression tables that utilize a motorized mechanism that helps disabled patients to more easily get on and off the table. The...
Posted by 1 on
Running out of ideas for promoting your practice? Every spinal decompression practice has newsworthy information to share. Here are a few simple and inexpensive ways you can promote your practice. 1)There are tons of myths that relate to spinal decompression.  Debunking a myth or providing your opinion on a controversial topic gains people's attention. These topics, for example, represent common questions: Are Spinal Decompression and Traction the same?  Will Spinal Decompression make me taller?  Does everyone lose height as they age or can I do something about it? 2)Promote a charitable cause. Use your business as a way to help...
---